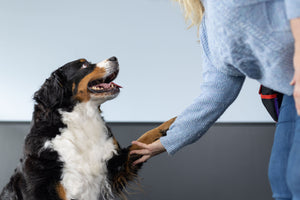 FOR THE LOVE OF YOUR D❤️G
FOR THE LOVE OF YOUR D❤️G
FOR THE LOVE OF YOUR D❤️G
WELCOME TO FOR THE LOVE OF YOUR D❤️G
At FOR THE LOVE OF YOUR DOG, we offer a dog-centred approach to training your companion; enabling bonding with your dog in a fun, caring learning environment.
You will be taught how to understand your dog's body language to help support them throughout their different stages of life. 
Emma can tailor her training techniques to support all breed
genetics, puppy growth stages or dog size and to suit your family's lifestyle. All sizes and ages of dogs welcome… And yes, you really can teach an old dog new tricks! In fact, they love it!
Owner and Trainer Emma Hack is a force-free advocate and has completed the following accreditation:
- Karen Prior Academy Professional Dog Training Course
- Master Course in Dog Aggression
- Practicing K9 Nose Work® Instructor (PNWI)
- L.E.G.S.® Applied Ethology Family Dog Mediator®
- Dynamic Dog Practitioner 

NEW CLASSES ADDED SOON, PLEASE JOIN OUR WAITLIST: info@fortheloveofyourdog.com
Bookings are by appointment, Solo Sessions offer your choice of learning focus to suit your dog in the comfort of your own home.
With puppy/dog classes and K9 Nose Work coming soon, I have your training needs covered. I hope to see you, FOR THE LOVE OF YOUR DOG.
FOR THE LOVE OF YOUR D❤️G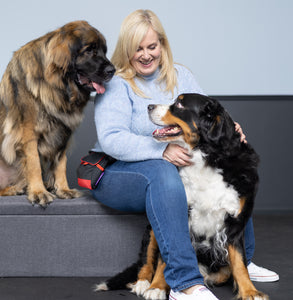 EMMA'S STORY
My 'DOG' journey started six years ago with a Bernese Mountain Dog named Hilde. Followed a year later by Porsche, a Leonberger. I've recently added a fun-loving, high energy Landseer ETC, Amir to our family.

All are brilliant companions, we've had so much fun together with beach runs, forest visits, hanging with the Bernese Mountain dog club, traveling to the snow and great ocean road as well as learning Nose Work and four house moves. Porsche was also my training partner for the Karen Pryor Academy Professional Dog Training course. Put quite simply, my dogs are my life.

READ MORE